A lot of friends told me that paper tube has become a trend in skin care packaging, and they urgently need to find a manufacturer of high quality cosmetic tube boxes. Now, not only skin care products are packaged in cardboard tubes, perfumes, eyelashes, wigs, etc. are also more printed round boxes.
Cardboard tube for perfume boxes
The shape of some perfume glass bottles is unique, such as skull shape, pentagram shape, heart shape and so on. It attracts customers' attention to a great extent and leaves a deep impression. These uniquely shaped perfume glass bottles are placed in square cardboard boxes. The hollow shape of the EVA inside the box is consistent with the shape of the perfume glass bottle, which is used to fix and protect the perfume.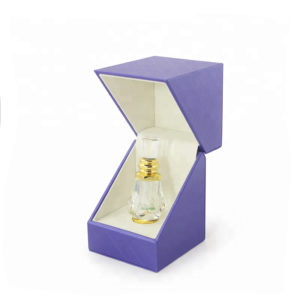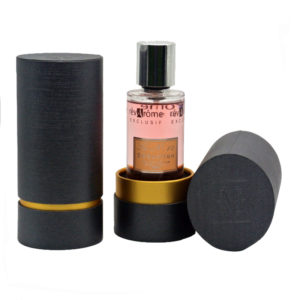 But for most perfume glass bottles, it is still cylindrical. The shape of the paper tube matches the cylindrical glass bottle, and many brands have begun to use cardboard tube packaging as perfume boxes. The thickness of cardboard tube packaging is 0.8mm. If there is a need for thicker tube packaging, we can customize the thickness of the paper tube to 2mm or even more according to your actual needs. Therefore, even if the paper tube is pressed or hit by the outside, it will not be easily deformed or damaged. In order to achieve the purpose of fixing perfume glass bottles, EVA or flocking plastic can be inserted into the base of the paper tube to ensure the stability of the perfume and not to shake it easily.
Round eyelash boxes with clear windows
More and more eyelash brands have transformed the structural design of boxes into a cylindrical shape, and this attempt has achieved good results. The cylindrical eyelash packaging is more compact in structure and can even be carried in a pocket, which is very convenient for consumers to use eyelashes. In traditional rectangular cardboard boxes, eyelashes are placed side by side inside the box; Paper tube eyelashes boxes, the eyelashes are placed inside the boxes in a symmetrical manner.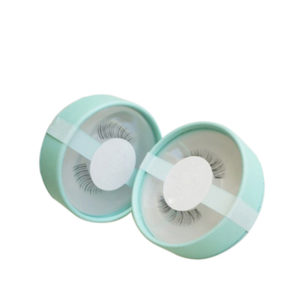 Cream boxes or lotion packaging can be packed in printed tubes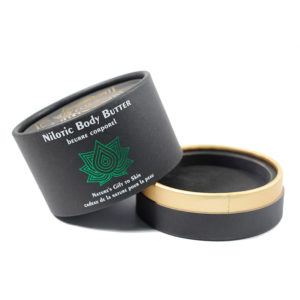 Face creams or lotions, as the most common skin care products, occupy an important position in the market and can be seen daily in the family's cosmetic subscription boxes. A cream or lotion is most commonly a foldable cardboard package, but you can make a change. When the cream boxes are packaged in paper tubes, EVA can be embedded in the base of the paper tube to fix the entire cream. The emulsion can also be packaged in printed paper tubes, and the SK-II brand has already begun this attempt.
The application of cosmetic tube packaging is very wide, not only those we mentioned. Fortunately, we are a Chinese packaging manufacturer, so we are able to provide you with customized cosmetic boxes packaging. You only need to tell us the size and structure of your cosmetics or skin care products by mail or other methods, or send us the actual products. We will have a professional packaging design team to design cosmetics packaging for you Provide you with cosmetic packaging solutions in the shortest time.