Description
In most cases, glass bottles are used as containers for essential oils. This is one of the best choices and can protect essential oils. In order to have a better display effect of essential oils, you can choose clear Essential Oils Glass Bottles. The completely transparent style does not block the essential oils and can meet the requirements of customers to observe and understand the products inside the bottles. Good product display plays a positive role in promoting product marketing.
Essential Oils Glass Bottles with Eye Droppers are very important to facilitate customers to use essential oil products. We can provide you with different types of essential oil caps and droppers, please tell us your specific needs. In addition, this type of essential oil bottle has multiple models. Please refer to the following table for specific sizes:
Clear Essential Oils Glass Bottles with Eye Droppers

Serial number
Capacity
Outer diameter
Outer height
1
5ml
22mm
71.5mm
2
10ml
24.5mm
80mm
3
15ml
28.5mm
87.5mm
4
20ml
28.5mm
93mm
5
30ml
33mm
100mm
6
50ml
37mm
113.5mm
7
100ml
44mm
134mm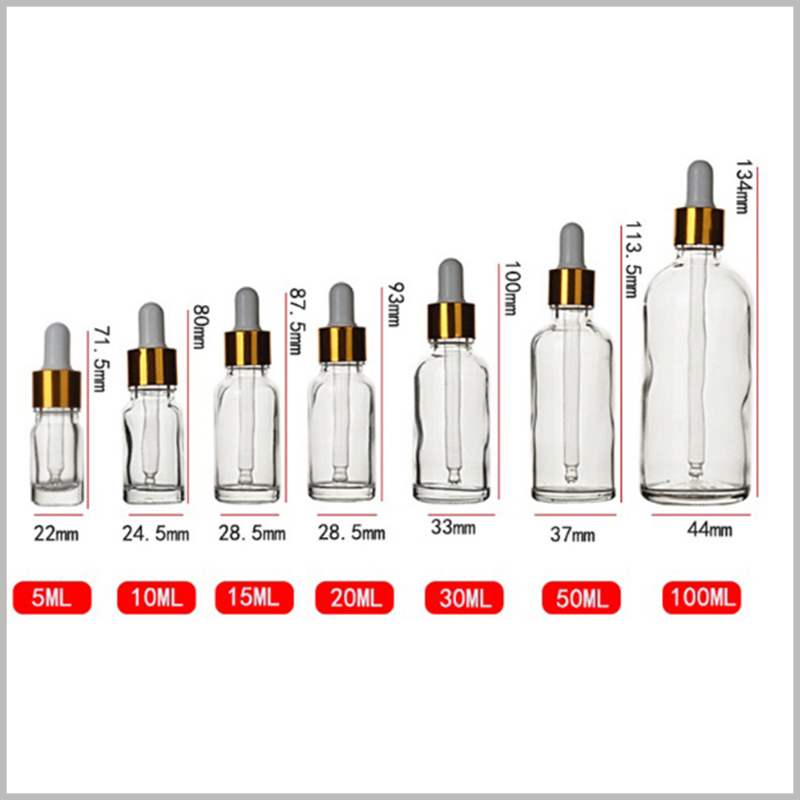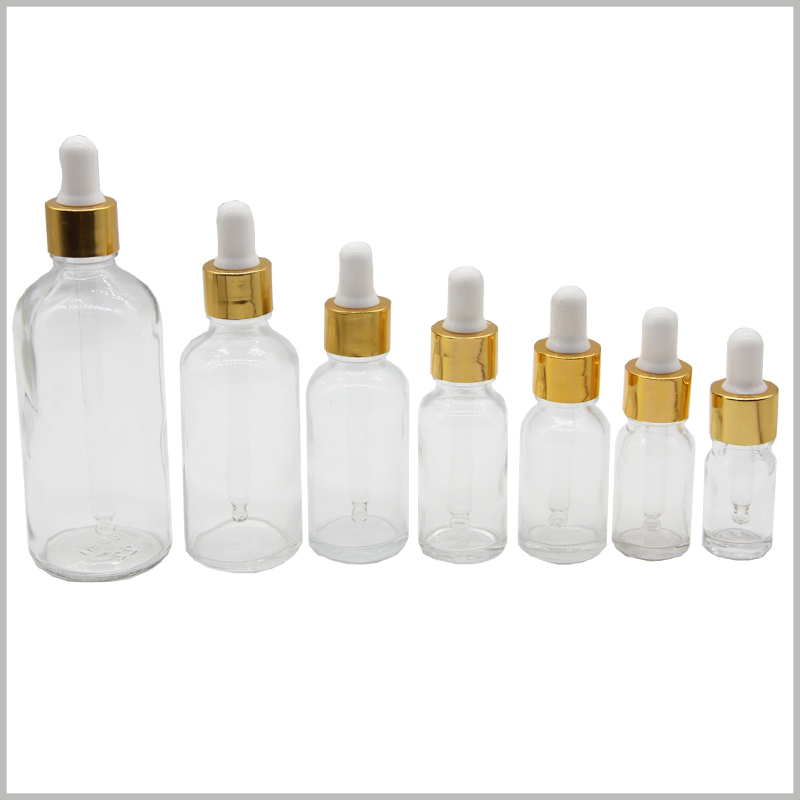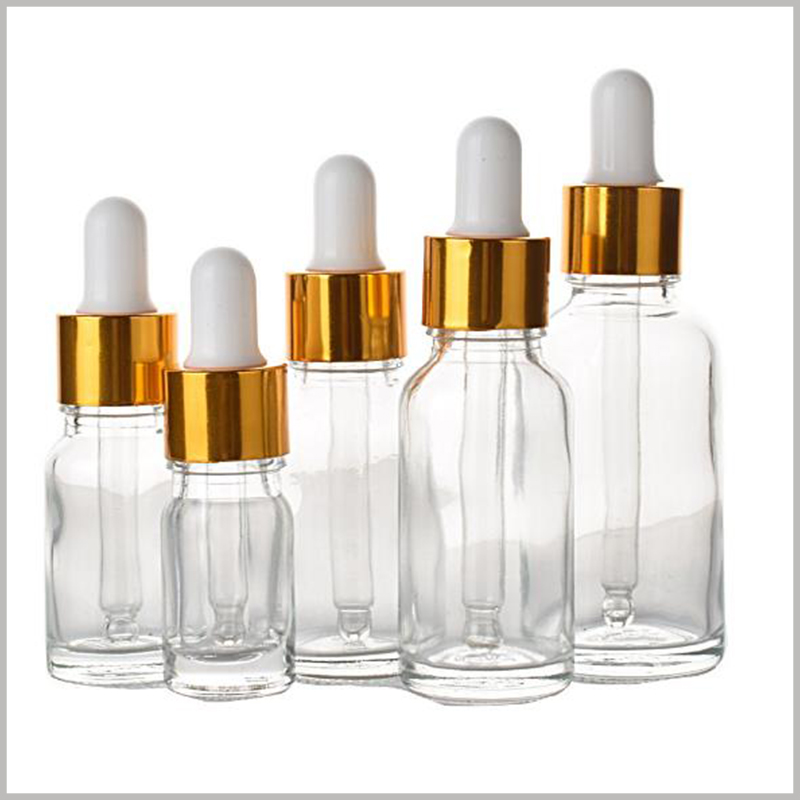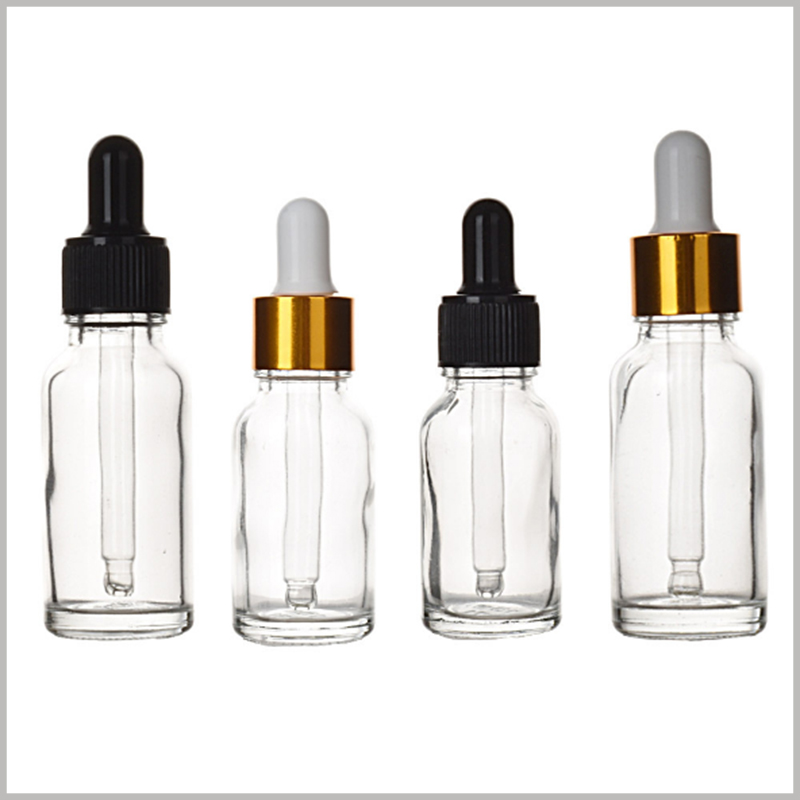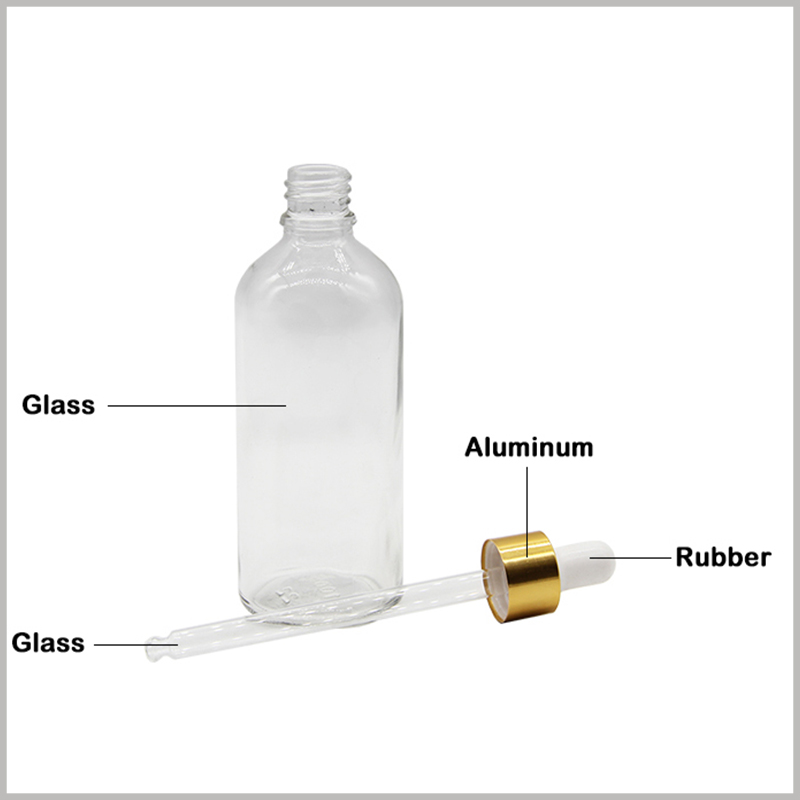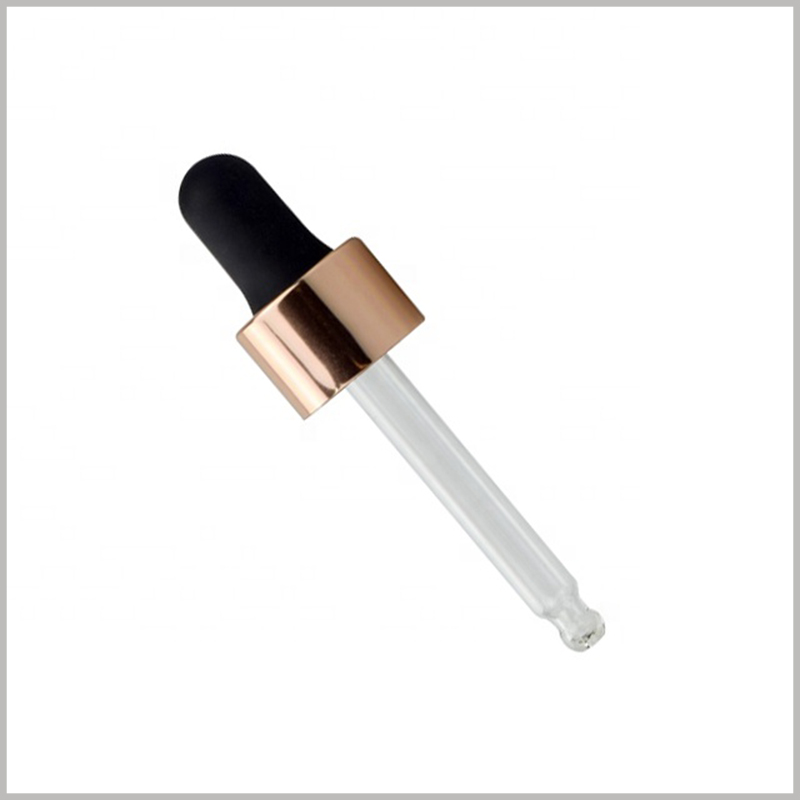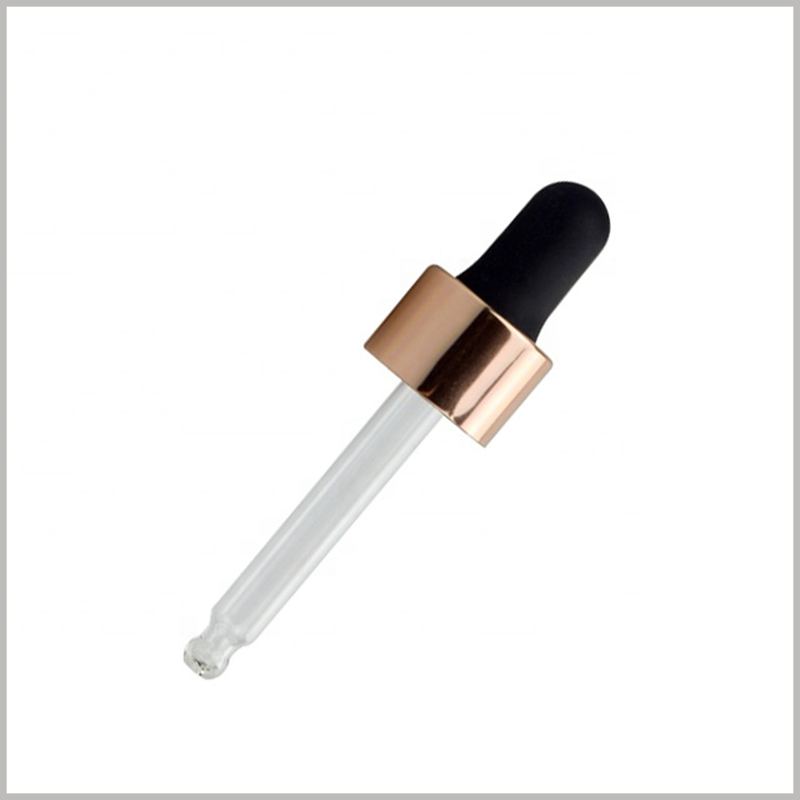 It is specifically stated that there will be certain errors in the measurement of the essential oil bottle size. The size error of each batch of the same specification is about 1mm. For details, we will measure again and take pictures for you to confirm. For more information and solutions, please contact us immediately.